Veneers Can Improve the Appearance of Your Teeth and Smile.
Veneers are thin shells of porcelain which are custom created by a lab after an impression is taken to cover the front of your teeth.  We begin by creating a lab wax up of what you and the Southbrook Dentist of your choice would like the final shape of your teeth to be.  We choose the shade we want the final product to be and we make you temporaries to try out the new shape so we can make adjustments if needed.
Veneers can repair or treat these conditions:
Cover discoloured teeth
Mask dark lined teeth
Reshape small or malformed teeth
Repair worn, chipped, cracked or fractured teeth
Reinforce pitted or grooved teeth
Close large spaces or gaps between teeth
Straighten some minor misaligned teeth
Transform your smile and restore your confidence
If you are interested to learn more about veneers please contact us.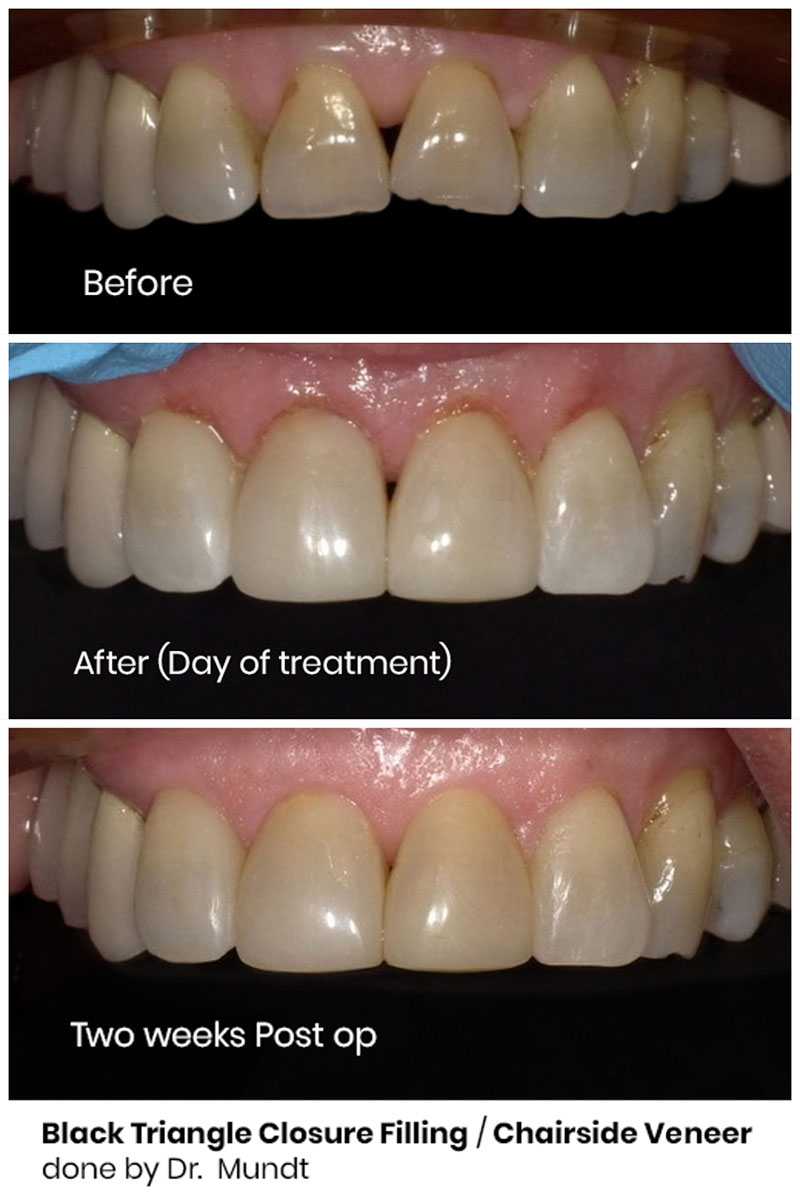 These are photographs of Dr Mundt's patient and treatment. Photographs are for informational purposes only because individual treatment results will vary from patient to patient. Some patients may not be candidates for treatment.