Welcome!
Dr. Mundt, your friendly, not so giant dentist is pleased to present Storytime, where she will do some book readings particularly for children, although adults can listen too, so that they recognize, and become more familiar with her voice.
Due to the many COVID-19 requirements Dr. Mundt and the other dentists and hygienists will be wearing more protective equipment than usual which may make them look kind of like astronauts. We hope these short readings will allow you, and your child to recognize her voice as the same voice from the stories underneath all of the equipment. If you have questions, please don't hesitate to reach out via phone, email, or social media, and we will do our best to get back to you as quickly as possible.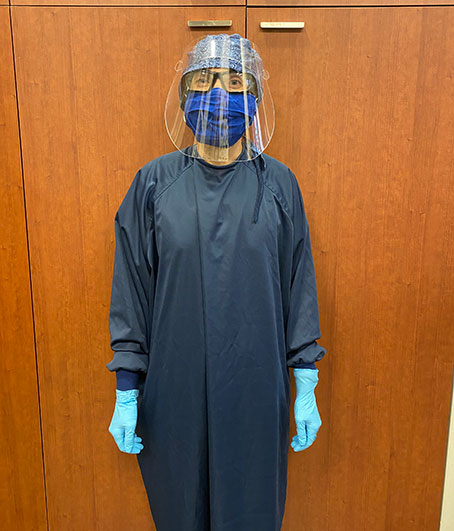 Here is Dr Mundt modelling the new required gear. We are wearing N95 or KN95 masks and a mask to protect it under our face shields. Thank you to all who are supporting our supply chain to allow us to open. Gowns made by Dr Mundt's mother Marion, Aunt Agnes and Auntie Lorraine, hats by Wendy, masks by all of the above and Amanda. Thank you so much from the bottom of our hearts!!
Thank you to all you our amazing patients supporting us during this Pandemic time.